———————————————————–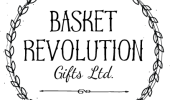 "We started to work with Anney Ha in 2017 for our Christmas campaign, when we needed a boost of our online presence in the corporate gift industry. Christmas is the most important season for us, and Anney understood the immediate need to create a SEO plan that will help us gain visibility on the short term but also to built the foundation for a successful organic SEO in the future. As result of her work, we are on first Google page for many searches related to our industry, and we have a comprehensive plan to continue the optimization of the website.
Anney is an extremely intelligent analyst, creator and implementator of SEO strategies, and in plus is a skilled communicator, who kept us in the loop in the whole process. Lastly, but very importantly, Anney works fast, productive and respects every deadline that she advances. Such a professional collaboration, we highly recommend Anney Ha for any work meant to increase your online presence."
Carmen Padurean, Owner and CEO
Basket Revolution Gifts Ltd. | www.basketrevolution.com
———————————————————–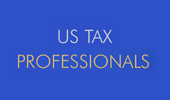 "Anney, I am very pleased with the improved performance of our website presence on the internet since we started using your services. The improvement in our rankings on search engines is outstanding. For some of our services we have gone from being virtually invisible, as we were so far down in the listings, to being routinely in the first two pages within months of commencing services.
This has translated into a large upswing in the number of enquiries we are getting from visitors to our website, and thus into increased business volume. When I think of the relatively minor effort it took to achieve this under your guidance the return on our investment is growing daily.
I am very fortunate to have found you, I like your energy, and the decision to use you and your services has really paid off. Thank you again. We are now looking forward to even better results in the upcoming tax season."
P. Mark Schiffer, US and Cross-the-border taxation services
US Tax Professionals | www.us-taxprofessionals.com
———————————————————–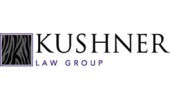 "The Kushner Law Group hired Anney Ha to provide search engine optimization (SEO) services for a brand new website. During the development stage, Anney was an excellent resource and patiently answered questions and provided wise advice.
After the launch of the site, Anney worked efficiently to ensure that the site was getting targeted to our specific client bases. The ongoing service provided by Anney is excellent and I would highly recommend her services to any one seeking professional SEO services."
Lars Kushner, Vancouver Lawyer and Owner
Kushner Law | www.kushnerlaw.ca
———————————————————–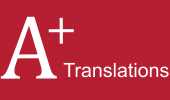 "We are a translation agency and we hired Anney Ha's SEO service to gain online visibility. During the months of working together, Anney was extremely expedient, punctual and overall professional. Our website's rankings increased significantly in just six months. I highly recommend her services."
Viena Wroblewska, Owner and CEO
A+ Translations Inc. | www.aplustranslations.com
———————————————————–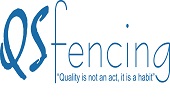 "Anney is a wonderful person to do business with and she offers a great service at a pleasant price. Whenever I have questions, she is always there to give me a professional and honest answer. I couldn't be happier with my SEO consultant Anney Ha."
Sebastien Cote-Gaudet, Vancouver Fencing Expert and Owner
QS Fencing | www.qsfencing.ca
———————————————————–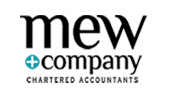 "After spending a considerate amount of resource rebranding my entire firm which included a new logo, stationery, website, and even leaseholds, I wanted to ensure a good return on my investment.
I do not know much about web optimization. It sounded and looks like a cat and mouse game to me. But I do know that business and individuals use web research to make purchase decisions these days.
So I decided to hire Anney Ha to see what she can do to attract traffic onto the website.
I did have to spend time thinking about the many terms and words businesses will use on the web if they needed a corporate tax consultant. Anney was very informative and patient throughout this entire process while we added tag words into my website.
Two months after the official launch of the optimized webpage, a construction company under the pressure of a CRA audit found us on the website and commissioned us to represent them. The audit searched into a two months of full time work and billing for myself and my assistant.
This year, we have picked three more projects, a corporation that needs to file for four years and two other corporations being audited as well.
On average, I receive one email a week requesting our service. Interesting enough, I often receive emails from European businesses that have branches in Vancouver needing accounting support.
So just a little more than a year after the launching of the new Mew & Company brand, I have recovered my investment.
Thank you for the great results Anney."
Lilly Woo, Vancouver Chartered Accountant and Owner
Mew and Company | www.mewco.ca
———————————————————–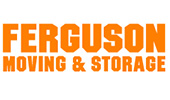 "I met Anney at a networking event in Vancouver. With my previous SEO supplier, my company was number one online but then rankings began to fall after a few years.
The company was having high turnover and really bad reporting on what they were actually doing. So I started to look for someone that was independent, enthusiastic, passionate about SEO and approachable. Anney met all of my criteria and more.
In the time we have started working together the rankings have come off of page 2 or 3 back to page 1 where we want to be.
I highly recommend Anney to anyone seeking an honest hard SEO expert…except for my competition.
I look forward to years of working with Anney Ha!"
Service Category: IT Consultant
Year first hired: 2013
Top Qualities: Great Results, Personable, Expert
Lorne MacInnes, Vancouver Moving Expert and Owner
Ferguson Moving & Storage | www.fergusonmoving.com
———————————————————–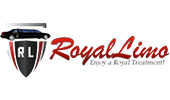 After trying too many SEO companies, we finally get a trustful and professional one "Anney Ha". We really appreciate her honest and prompt service.
Our website in short time got on first page on Google and we are sure that will get on the first places pretty soon. Thank you Anney.
Mike Dorin, Owner
Royal Limo | www.royallimo.ca
———————————————————-

"After researching multiple SEO Optimization companies, I opted to hire Anney because:
She is very clear and specific about what her work entitles
She does an individual evaluation of your company based on your priorities
She is very thorough in assessing competition and how your company would rank better according to the existing situation
She is  extremely competent without being patronizing
After successfully working with her I can assure you that she is:
Excellent in every single detail
Very competent about her work
Always available for questions
Reliable
Excellent project manager
Very nice personality
I would highly recommend working with her."
Monica Magnetti, Certified Executive Consultant & Life Coach
Luna Coaching | www.lunacoaching.com
———————————————————–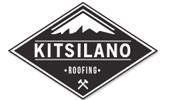 "Nothing but positive things to say! Great service!
Being a small business who advertise, we get bombarded with phone calls and emails from marketing companies everyday. We decided we wanted to stay local, and we are glad we did. After interviewing several different options we decided to use Anney based on her punctuality, enthusiasm and professionalism.
We have been with Anney for just about a year now, we've gone from a non ranking company to being a competitor! She doesn't sugar coat anything or attract you by pitching you un-achievable goals. Everything she says she will do, she does. We are very happy with our marketing choice and can vouch for her any day! A+"
Ari Demosten, Owner
Kitsilano Roofing Ltd. | www.kitsilanoroofing.com
———————————————————–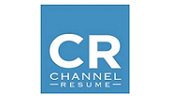 "I needed help with SEO for my website, and Anney Ha delivered exactly as she promised. I found her to be extremely professional, diligent and helpful. She takes the time to answer your questions, and is very quick to follow up.
It's important to have good rapport with your SEO person, and this is what I got with Anney. I have no hesitation to recommend her services to other businesses and companies."
Milton Kiang, Sr. Resume Writer
Channel Resume | www.channelresume.ca
———————————————————–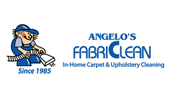 "This is a testimonial to verify that Anney Ha has done an unbelievable job in improving my website traffic to the point where my goals are met and it's all I need. I had tried 3 other seo companies and they had all failed to meet my objectives and Anney Ha has done all of them including my Adwords campaigns.
My website has increased to a point where my business is at capacity. My return on investment paid to Anney has been the most efficient in terms of other marketing strategies. I would recommend Anney Ha for seo management to anyone other than my competition."
Angelo Di Pomponio, Owner
Angelo's FabriClean In-Home Carpet & Upholstery Cleaning | www.inhomecleaning.ca
———————————————————–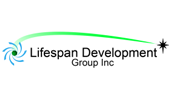 "I found Anney at the top of the Google search results for "SEO Consultant Vancouver". A closer look at her work and the experiences of her clients revealed why she is at the top of her field. I didn't have to look for another quote.
Anney delivered exactly what we agreed to and ahead of schedule. She was always prepared, professional and pleasant. I wouldn't hesitate to recommend her. "
Christopher Jones, Vancouver Registered Psychologist
Lifespan Development Group Inc | www.lifespandevelopment.ca
———————————————————–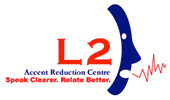 "We opened our business four years ago and we were on pg. 9 of Google. Pretty dismal. Then we found Anney. In three weeks she propelled us to pg. 1, #1 of Google and we have been there ever since. Anney is amazing!"
Jennifer Madigan, Owner
L2 Accent Reduction Centre | www.l2accent.com
———————————————————–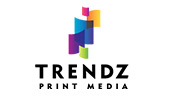 I've dealt with a few other SEO companies in the past, and I have always had a negative experience. After meeting Anney, and her clear, realistic approach to SEO I know I have made the right choice.She explains things to me in a way that I understand, and doesn't use technical lingo to through me off.
She sends me detailed reports every month which allows me to know where I am at with my rankings, and it's it's not just a generic report she generates from a search engine, it's very detailed. She then always proceeds to let me know what we can do to make things better, the fact that she is engaged, and looking out for my best interests.
I am happy to continue my SEO services with her, and refer my colleagues to her as well. She is fair priced, and has the experience and skills need to get your website ranked well on a various key words.
Ashleigh Pon, Owner
Trendz Print Media | www.trendzprintmedia.com
———————————————————–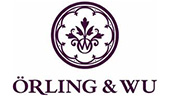 Anney is a friendly, reliable and enthusiastic professional to work with. She is always prompt at getting back to our questions, and is always suggesting and implementing new ideas to help with anything that will lead to successful SEO results.
Anney's efforts have improved our company's visibility online. Her success comes from understanding client needs and challenges, and addressing these issues with her knowledge and skills.
We are very happy with her service.
Julie Wu, Owner
Orling and Wu | www.orlingandwu.com
———————————————————–
Save