———————————————————–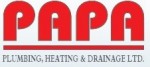 "When we first started with Anney, our website was made by a company overseas and was not showing up anywhere in the keyword searches, lets say it was not SEO friendly at all ! I met Anney through one of the BBB seminars and her confidence and knowledge of SEO and website design were two factors that really stood out. I explained to her our situation, with so many companies asking for our business, we really didn't know where to turn ! All I knew was that we needed a SEO friendly website and we need someone local, because it was very frustrating communicating with a company who is out of town (and ours was overseas !!). Pretty soon we signed on with Anney & Virtually Canadian. They built a SEO friendly website for us, and we were climbing to page 1 of Google. She took our website which didn't show up anywhere on any searches, and put it on the front page of Google for our main search terms, we were extremely happy and satisfied to see that ! I am usually very busy, but every month Anney's reports would come regarding the website, suggestions on how to improve it, how to improve my blog ect ect. She always asked for meetings with me. Anytime, I needed anything updated on the website, it was done for me. If I had any questions, Anney was only a phone call or e-mail away. She always took the time to explain things to me. We look forward to always working with her and the staff at Virtually Canadian. With so many SEO companies out there, they have definitely gained our trust and will always do so. It doesn't matter if you are local or not with Anney, her monthly reports and constant communication is all you need ! Thank you Anney"
Top qualities: Great Results, Expert, High Integrity
hired Anney as a IT Consultant in 2009
Joy, Director
PAPA Plumbing | www.papaplumbing.ca
———————————————————–


"Anney, it has always been enjoyable working with you. You were always polite, accurate, and professional while managing our account. All the best to you with your baby."
Top qualities: Great Results, Personable, Expert
hired Anney as a Marketing Manager in 2008, and hired Anney more than once
Farhad Ebrahimi, Director
Goal Holdings Corp. www.goalholdings.com & Palagon www.palagon.com
———————————————————–

"Anney is an awesome individual who does an excellent job with Virtually Canadian and our SEO pkg. She is very attentive & knowledgeable to our needs and has kept us on the 1st page of google since we began doing business with her & Virtually Canadian. She is highly recommended in any endeavor she chooses."
Top qualities: Great Results, Personable, Good Value
hired Anney as a Search Engine Optimization in 2006, and hired Anney more than once
Brian Johannsen, General Manager
Loma Lodge San Diego | www.lomalodge.com
———————————————————–
"Anney is a great person to work with. She is knowledgeable, enthusiastic and professional in everything she does."
Daan Geerdink, Web Developer
Worked directly with Anney at Virtually Canadian Inc.
———————————————————–

"Anney Ha has been my SEO account manager for my insurance agency Habitat Insurance Agencies Ltd in Vancouver since 2009.
Anney is a consummate SEO professional who has always provided excellent and prompt service delivery. She provides regular monthly updates about my website's search engine rankings and clearly laid out suggestions on how we can improve them to get better results.
As a non-technical person in the world of IT, I appreciate how Anney is able to convey solutions to me that make sense and are cost-effective. She is always a pleasure to speak to and I always feel that she really understands and addresses any concerns that I may have.
I would recommend Anney to anyone who values professionalism, fulfillment of objectives, and excellent communication skills."
Top qualities: Personable, Expert, High Integrity
hired Anney as a IT Consultant in 2009
Grace Catao, Owner
Habitat Insurance Agencies Ltd. | www.habitatinsurance.com
———————————————————–
"I have enjoyed working with Anney for the past several years – she has always kept the success of our company front of mind while supporting our online search efforts.  She has also been great at explaining technical issues in "layman" terms so that I could understand them and make good decisions along the way."
Bill Wellman, General Manager
The Dahlmann Campus Inn and Chancellor's Club | www.thecampusinn.com
———————————————————–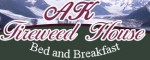 "We have always had a "long distance" relationship with Anney and Virtually Canadian.  This can lend itself to difficulties in communications and we experienced none with Ms. Ha, that we could not either figure out or work through, which has been a great relief to us as we are not particularly computer savvy.  By having Ms. Ha represent us and our website, it allowed us to take care of our business and our Guests as we thought they deserved.
Ms. Ha always stayed in contact with us and when we could not respond to her requests or questions, instead of ignoring us, she kept prompting us until  we made contact with her.  This was of incredible value to us as we could and do get mired down with other activities.
Our Guests very often comment on our website and how it looked and how easy it was to navigate.  Ms. Ha had recommendations for us to help us improve our website with either  photos, links or  suggestions of her own design that we were always happy to entertain.  Ms. Ha has been the ultimate professional and certainly pleasant to work with.
Wherever she may "land" and whatever she may do we are certain that future employers will find her work to be outstanding."
Jeffrey and Danith Watts, Owners
AK Fireweed House B/B | www.fireweedhouse.com
———————————————————–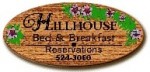 "I have known Anney to be very helpful in responding to changes needed to tweak my  Bed & Breakfast website. She's quick to offer  practical solutions and I have great confidence in her  technological capabilities. "
———————————————————–

"I am the Hospital Administrator for Garibaldi Veterinary Hospital. I can sincerely attest that Anney is extremely efficient, conscientious and patient when working with her clients on creating and updating their websites.  As we all know, websites are a vital extension of our businesses and play a very important part in their growth.  I want to thank Anney for her continued diligence and the fact that she never stops persevering no matter how many times I try to put off doing what needs to be done to make our website the best it can be.  Thank you Anney!"
Deborah Morriss McKenzie, Hospital Administrator
Garibaldi Veterinary Hospital | www.gvh.ca
———————————————————–

"As for your work, all I can say is awesome in everything you have done. Your works have always been commendable and I wish you all the Good Luck. You have been of great help in getting things completed in urgent nature and has always been a pleasure working with you.
Tk Care and wishing you the Best always. You will be missed and I hope I will have someone as good as you to take over."
Ven Srinivasan, Asst. General Manager
Best Western PLUS Country Meadows | www.bestwesterncountry.com
The above testimonials are from the owners of the websites that I had managed while I was working for at Virtually Canadian – a Vancouver downtown SEO marketing company.