Here are just a few websites that I had created for my friends and family:
———————————————————–

This is a website I created for my family relative in Kelowna, BC. It's a family run Japanese restaurant which serves fresh sashimi and delicious sushi roll creations.
Amanda Tse, Japanese Restaurant Owner
#134 – 1835 Gordon Drive, Kelowna, BC | www.minesushikelowna.ca
———————————————————–

This website was created to ease the efficiency of strata meeting minutes and alerts to homeowners. Saving paper costs and being environmentally friendly as well.
Anney Ha, Townhouse Owner
10999 Steveston Hwy, Richmond, BC | www.10999stevestonhwy.ca
———————————————————–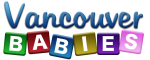 I created this website to allow all mothers, fathers, grandparents, caregivers…etc. to all share their parenting experiences with the Vancouver community. Follow us on Facebook!
Anney Ha, Owner and Mother
Vancouver Babies | www.vancouverbabies.ca
———————————————————–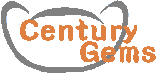 This is a website I created for my friend in Los Angeles, California in USA. He sells wholesale beads and precious stones imported from China.
Paul Wong, Owner
Century Gems | www.centurygems.com
———————————————————–